RELENTLESS RECORDS SHOWCASE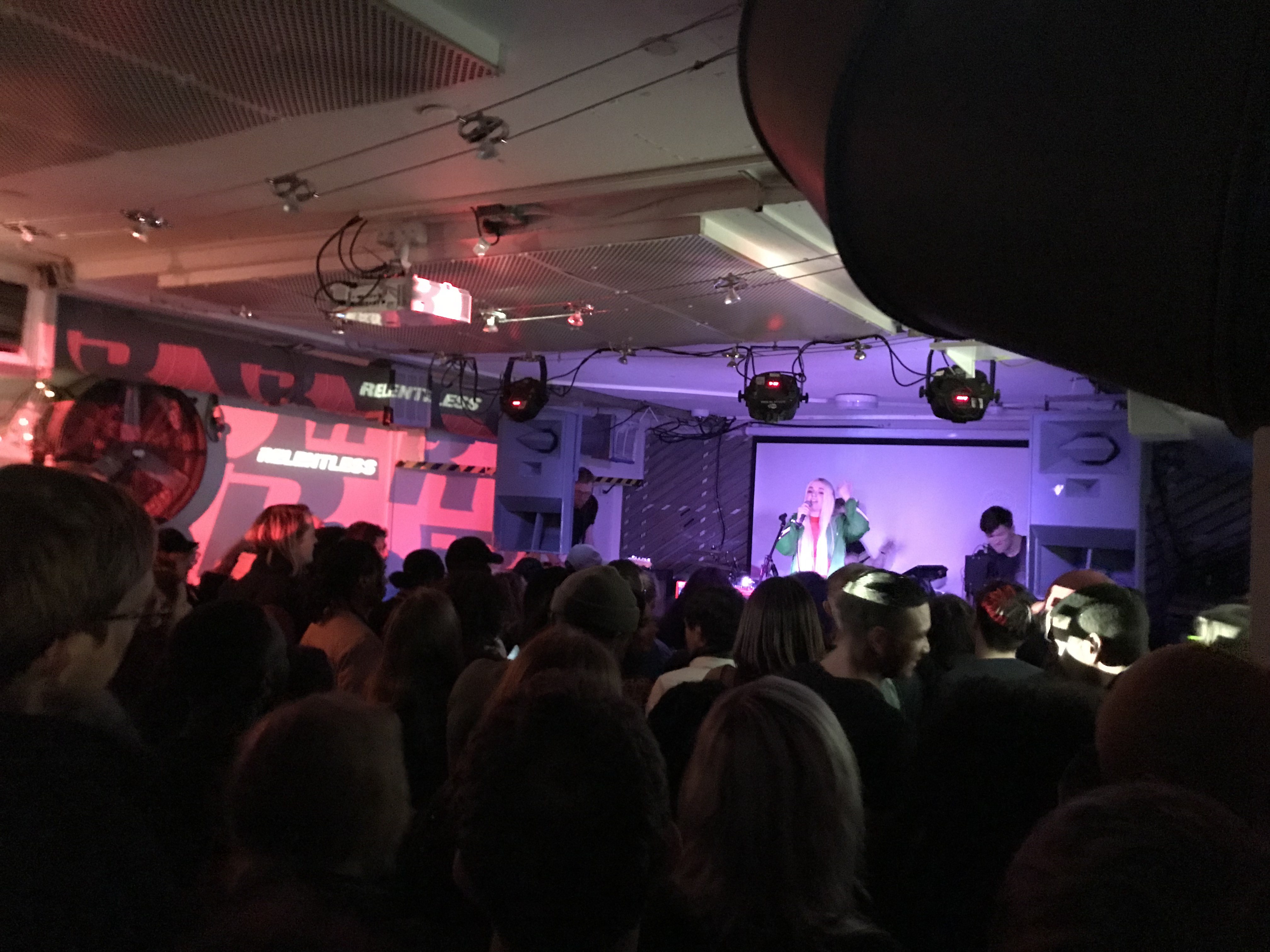 What a night last night was. NHAM students became part of something very special when Relentless Records took over the arts club for their annual industry showcase.
What could easily be the hottest ticket in town, gave students the chance to mingle with Not3s, Professor Green and Relentless's awesome new signing Sody, all of which smashed out amazing sets to an exclusive industry crowd.
Students rubbed shoulders with A&R execs and label bosses and tips were shared with our song-writing and music business cohort.
Our student, Sammi, wrote a blog about it.
Check it out here:
https://sammigg.wordpress.com/2018/01/11/relentless-records/
Share this article