BMG Revenue Up Double Digits in 2016, Thanks to Streaming, Global Deals, Portfolio Adds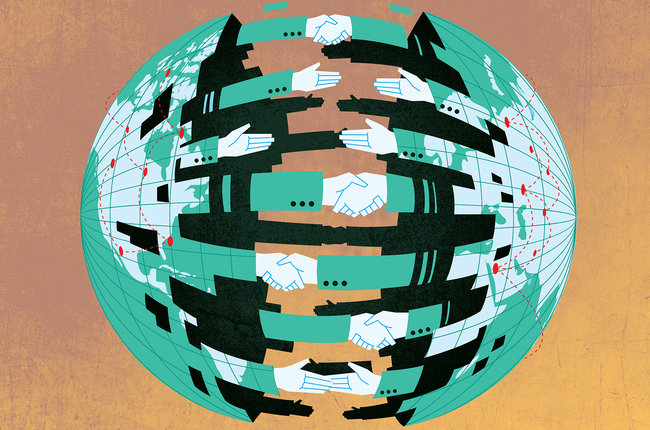 German media conglomerate Bertelsmann announced its financial results for 2016 on Tuesday, touting bumps in operating earnings and sustained growth in publishing and recorded music.
Last year, overall revenues remained virtually unchanged at 17 billion euros ($18.4 billion) despite negative exchange rate (previous year: 17.1 billion euros), and operating EBITDA rose to a record 2.57 billion euros ($2.8 billion), up from 2.49 billion euros, even though start-up losses were incurred for digital and new businesses. Despite a higher tax burden, group profit once again exceeded the previous year's figure, rising to 1.14 billion euros (previous year: 1.11 billion euros).
Bertelsmann chairman and CEO Thomas Rabe said revenues for BMG rose by 12.2 percent to 416 million euros ($451 million), up from 371 million euros. This development was driven by the publishing business in the United Kingdom, Australia and continental Europe; a strong recorded music business in continental Europe, the United States and the U.K.; and the worldwide increase in revenue from streaming services. Operating EBITDA rose by 13.1 percent to 95 million euros ($103 million), up from 84 million euros, thanks to the development in the U.K. and the U.S. The EBITDA margin increased to 22.8 percent (previous year: 22.6 percent).
Read more: BMG Acquires Nashville Indie BBR Music Group, Home of Broken Bow Records and Jason Aldean
"BMG now has operations in countries that account for 75 percent of the global music market," Rabe told Billboard. "Only a few months after its market entry in Australia, BMG concluded its takeover of the music operations of Alberts, one of the country's foremost music companies. In China, BMG expanded its collaboration with the Alibaba Music Group to make it easier for international artists to access to the country's digital music platforms."
BMG strengthened its portfolio through a series of acquisitions and catalog acquisitions. The acquisition of a majority stake in the ARC Music publishing catalog secured the rights to songs by artists including Chuck Berry, the Beach Boys and John Lee Hooker. Rabe: "The company also expanded its business with the acquisition of Blondie's catalog and acquired a publishing catalog from the BBC. BMG also largely completed the consolidation of its worldwide distribution of digital and physical recorded music." BMG went to the top of the UK charts with Rick Astley's album "50" and to No. 1 in both the United States and Britain with the album California by Blink-182.
Read more: BMG Expands Partnership With China's Alibaba Music
Rabe explained the BMG philosophy to Billboard: "BMG's growth is organised in a different field, namely the acquisition of catalogues of established artists. This is a good match for Spotify and other streaming platforms, where established artists meet with a brisk reception." He said that BMG was operating an artist services business. "That's a frontline business in which we invest," he said. "Last year we placed two no. 1 albums in the US. This is a purely organic business that we've established. In other words, we do both. We're primarily a rights business and monetize these rights to the best of our ability; we found out many years ago — evidently earlier than others — that streaming platforms can be monetized very well with established catalogues."
He indicated that BMG was investing in country music in Nashville, and that country music was not only gaining in popularity in the US, but also elsewhere in the crossover segment.
He added that BMG expects to see "substantial growth" in its Nashville business. "Artists say if we want to grow significantly there, we need a platform," he said. "For this reason, we bought the Broken Bow Music Group featuring Jason Aldean and other country artists who are very successful and established, and we will use this platform investment to expand the country business, namely from Nashville."
Read more: Netflix Taps BMG for Music Publishing Rights Outside U.S.
Does Bertelsmann intend to engage in further expansion with BMG? "We don't have ambitions to operate in every single music market the world over," he conceded. "That is highly inefficient. Others have made that mistake. We're in 10 or 11 music markets, and that gives us a coverage of over 80 per cent of global music sales. We work in those countries in which we are not engaged with sub-publishers ourselves to represent our rights in these world markets. In recent years we also went to China and Brazil. And we're also going to look at India."
Share this article