CHRIS COOKE SPEAKS TO NHAM STUDENTS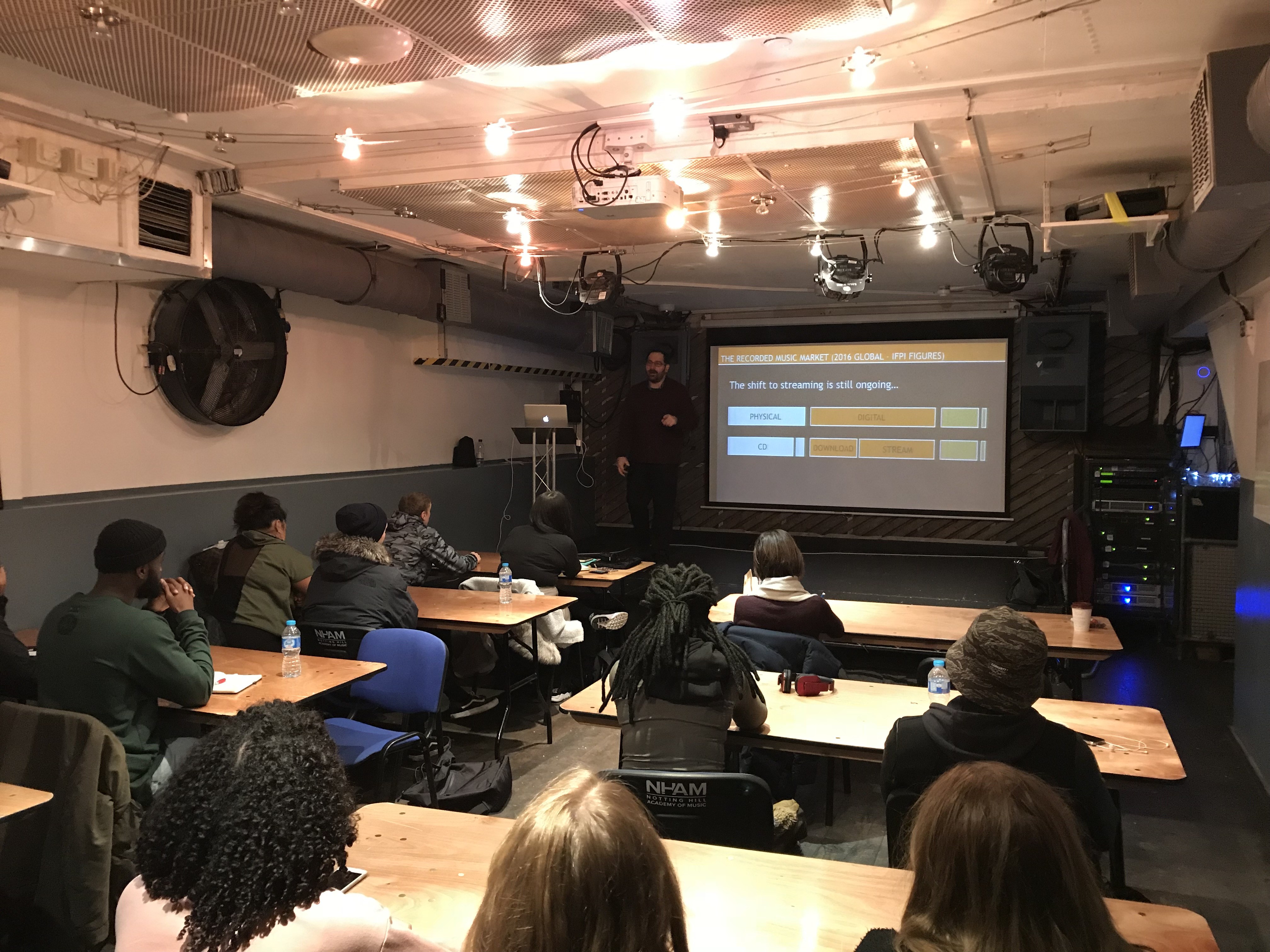 On the evening of Tuesday, 5 December, the NHAM evening students had the opportunity to hear from Chris Cooke, co-Owner of 3CM UnLimited Group and co-Founder, Managing Director and Business Editor of it's venture, CMU (Complete Music Update).
Many of our students are familiar with CMU, due to its reliable and well written articles on the goings-on of the music industry. Chris Cooke delivered a presentation to NHAM students about music licensing and how it was and its continuing evolution with the growth of digital mediums, such as music streaming services. As physical forms of music have become less popular amongst fans, music consumption habits have shifted to a preference towards access rather than ownership.
Chris Cooke discussed the how music is protected through copyright and what a copyright allows one to do with the music. The students heard about how music can be licensed to streaming services and what a licensing deal entails. The students also received details of the current model and its flaws.
Check out Chris's website to learn more about him:
For more information on training from CMU:
We would like extend a large THANK YOU to Chris Cooke for taking the time to come speak to our students and provide invaluable industry insight!
Share this article