Dreamland: How Margate's new 15,000 capacity venue can bring something 'unique' to the UK touring industry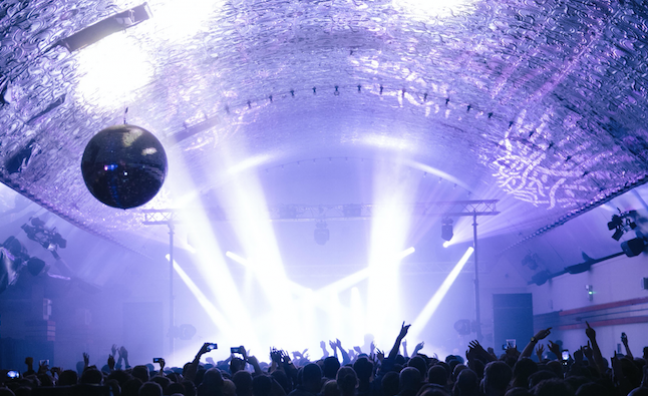 Margate may not seem like the obvious place to open a new 15,000 capacity, multi-purpose live music venue. But, for the team behind Dreamland Margate, their latest venture promises not only to restore the seaside location to its former glories as a staple on the touring schedule for many an artist, but to bring something truly unique to the UK's live music industry.
The arrival of the new venue follows a major refurbishment of the iconic, but more recently dilapidated, Margate amusement park. Now, as part of its facelift, the Dreamland team have embarked on a mission to put Margate back on the musical map.
And they haven't got off to a bad start. The new venue opens later this year (June 10) with Gorillaz's very own Demon Dayz festival, while organisers insist that its state of the art infrastructure renders it ideal for all manner of events besides live music.
To find out more about how exactly Dreamland Margate will be able to pull in the punters and stamp its identity on the British touring circuit, Music Week caught up with the venue's director of events, Rebecca Ellis (formerly of BME at The O2, Bestival, Sundance and Creamfields), to find out what we can expect throughout 2017 and beyond…
What exactly will this new venue bring to the area and the UK's live music market?
"It really is a unique proposition. Having a venue attached to an amusement park that is creatively led with a beautiful aesthetic and a rich heritage, as well as the infrastructure to support live events, makes it completely unique. It's also different to academy venues and venues that have headline sponsors. They all have fantastic venue infrastructure but perhaps feel a little bit more like chains."
Is it not a gamble to open such a big venue in a location like Margate? Do you foresee any problems filling it?
"No. The appetite is there and we are capitalising on the one-day festival model, so there are specific artists, promoters and agents that are interested in doing something a little more site specific and having curated days. That's where we fall into the market. We are able to provide and accommodate that. And we are really keen to work collaboratively with artists and promoters and agents to generate content that could support an album release or a different type of show, but we are also looking at lifestyle events, such as car shows, outdoor markets and separate attractions. There is a sliding scale of what we can offer."
How did you get Gorillaz on board to open the venue?
"I used to work at The O2 and one of the first promoters I reached out to when I arrived at Dreamland two years ago was Mags Revel at AEG Live. He came and viewed the site. A lot of people you bring down either get it straight away and think it's really exciting and unique, or they're not entirely sure how to handle it. Mags was one of the people who thought it was a really exciting prospect and subsequently spent time visiting the venue and bringing down different artists and working with management to try and get the right concept going and fully envelope what the site has to offer. We wanted to build something quite bespoke, particularly with Demon Dayz and Gorillaz."
Will the venue put Margate back on the musical map?
"Yes. Kent always used to be part of the touring network. There's lots of great venues along the south coast but lots of them have just been left to rot and aren't getting the best type of content and they are falling into disrepair. It was really important with Dreamland to make sure we have really good infrastructure; really good sound, really good lighting so that if we were trying to pull people out of regional venues they are used to going to, whether that's Barrowlands, Southampton Guild Hall or Brighton Dome, that we are able to compete on a production level."
So this is very much about rejuvenating the musical heritage of the area.
"And also trying to encourage new music into the area. There is a variety of different labels, musicians and producers that have moved out to Margate and are setting up studios, so as much as we want to do big headline shows, we also want to start to bring through new, local talent and give them the opportunity to showcase at Dreamland at different stages of the career.
Do you have anything else scheduled outside of Demon Dayz at the moment?
"No. We have a couple of holds for the tail end of the year, but for 2018 we have a lot of enquiries coming through, so it's starting to stack up."
Share this article