Guest Lecturer: Jack Guppy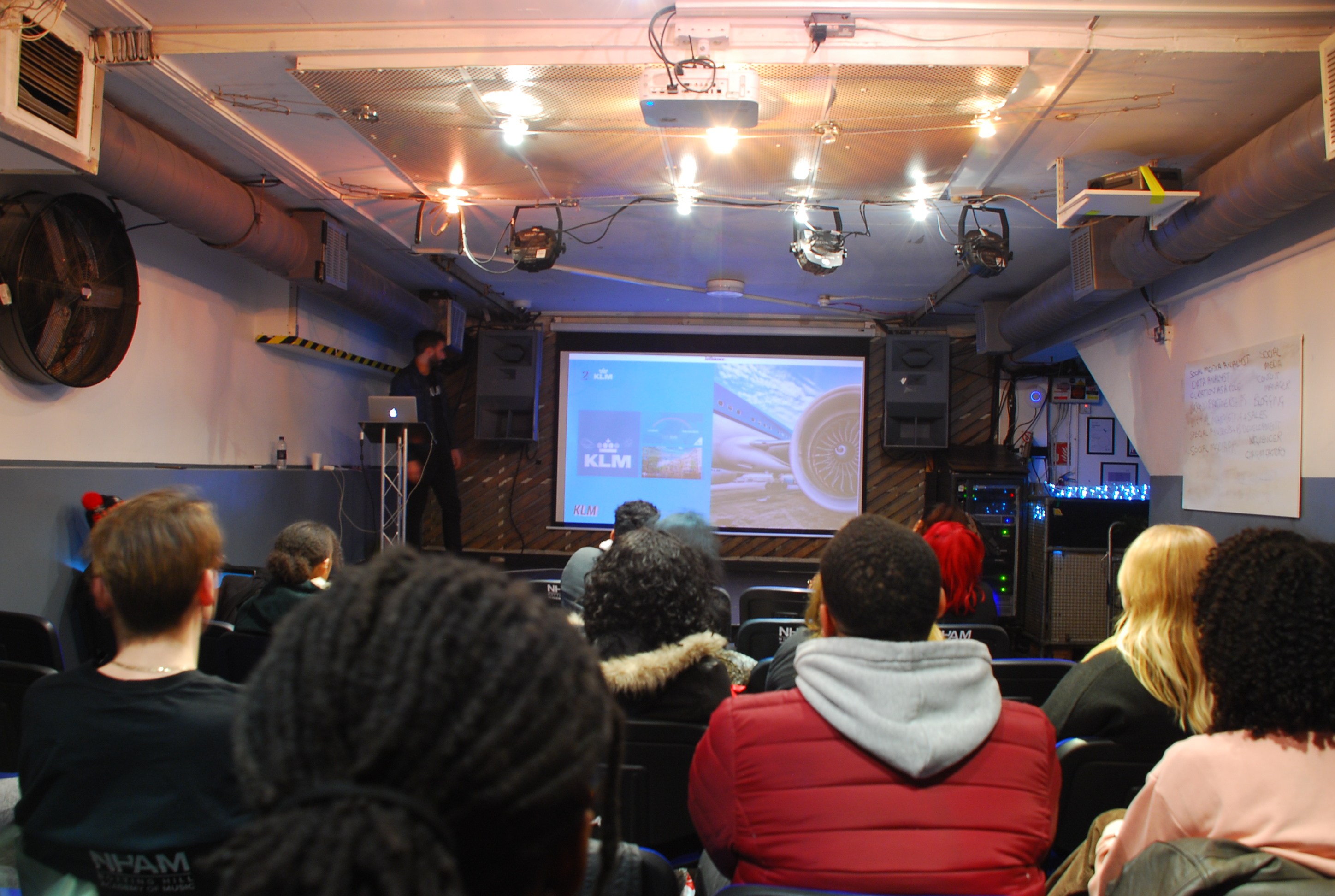 Jack Guppy took time out of his day to come speak to NHAM students about several aspects of digital marketing. Jack Guppy highlighted the power of social media marketing in today's digital world for artists and brands at large.
The students listened closely to the insight provided and engaged in discussions about effectiveness of digital campaigns, his background and brand partnerships.
Jack Guppy began his career in the band The Kixx and then began working for MCASSO, a music production company located in SoHo. Whilst there Jack worked on music to be synched with advertisements for brands, such as Ford and Virgin Holidays. He graduated with and 1st Class Hons BA in Music Business and Innovation.
His career continued with working at Vice. Now, Jack Guppy is an Account Manager at Influence Digital. Jack explained to the students the offerings of Influence Digital, as well as introduced a number of case studies.
Jack Guppy went over some social media marketing strategies that artists have used and their outcomes. Jack dived into social media marketing by giving the students a challenge to capture engagement through designing their own boosted post to drive traffic to Spotify.
Jack shared a plethora of information about the fan journey and the importance of engaging with your audience. The students then had a wonderful discussion with Jack Guppy on how to market an unsigned act through social media marketing.
We would like to extend a large THANK YOU to Jack Guppy for speaking to our students!
Share this article