Jaden Smith Releases 'SYRE: The Electric Album' on Instagram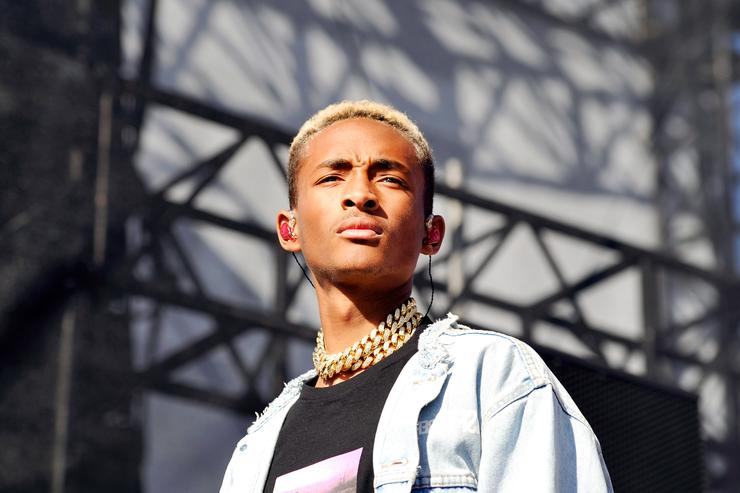 Instagram has become the most relevant and influential platform for music artists and their fans. Amongst the apps 800 million users worldwide, roughly 350 million follow 10 or more verified musicians. Making musicians the most followed accounts on Instagram.
Some of the internet's most influential users are fans of these artists and when something is deemed "cool" by this audience, it can shape trends and reach the masses. For recording artists, Instagram offers a place to not just promote their albums, provoke new songs and artwork, and post selfies. It also lets them craft a self-curated visual narrative about their lives and personalities.
During the past decade, Jaden and Willow Smith have followed in their fathers footsteps and have become musicians. Previously, Jaden has featured in Justin Bieber's "Never Say Never", whilst Willow released "Whip My Hair".
Fast-foward to 2018 and Jaden has released SYRE: The Electric Album exclusively on his own Instagram page.
It features "electric" versions of five tracks from last year's 'Syre' album.
The original version of which had enough tracks to actually be titled an album, even though it wasn't.Whilst in recent years the increasing competition between streaming platforms has seen exclusives happening more often, this is possibly the first album to be streaming only on Instagram.
The tracks play as minute long videos on Jaden's Instagram and can be viewed in full by downloading the IGTV app.At present, Jaden hasn't said whether the album will be available to stream anywhere else.
Will this method be the new way to release music? Will other artists adapt this method? Will Instagram be the new "Mixtape" platform?
Share this article