Jeremy Corbyn calls for unity in Glastonbury speech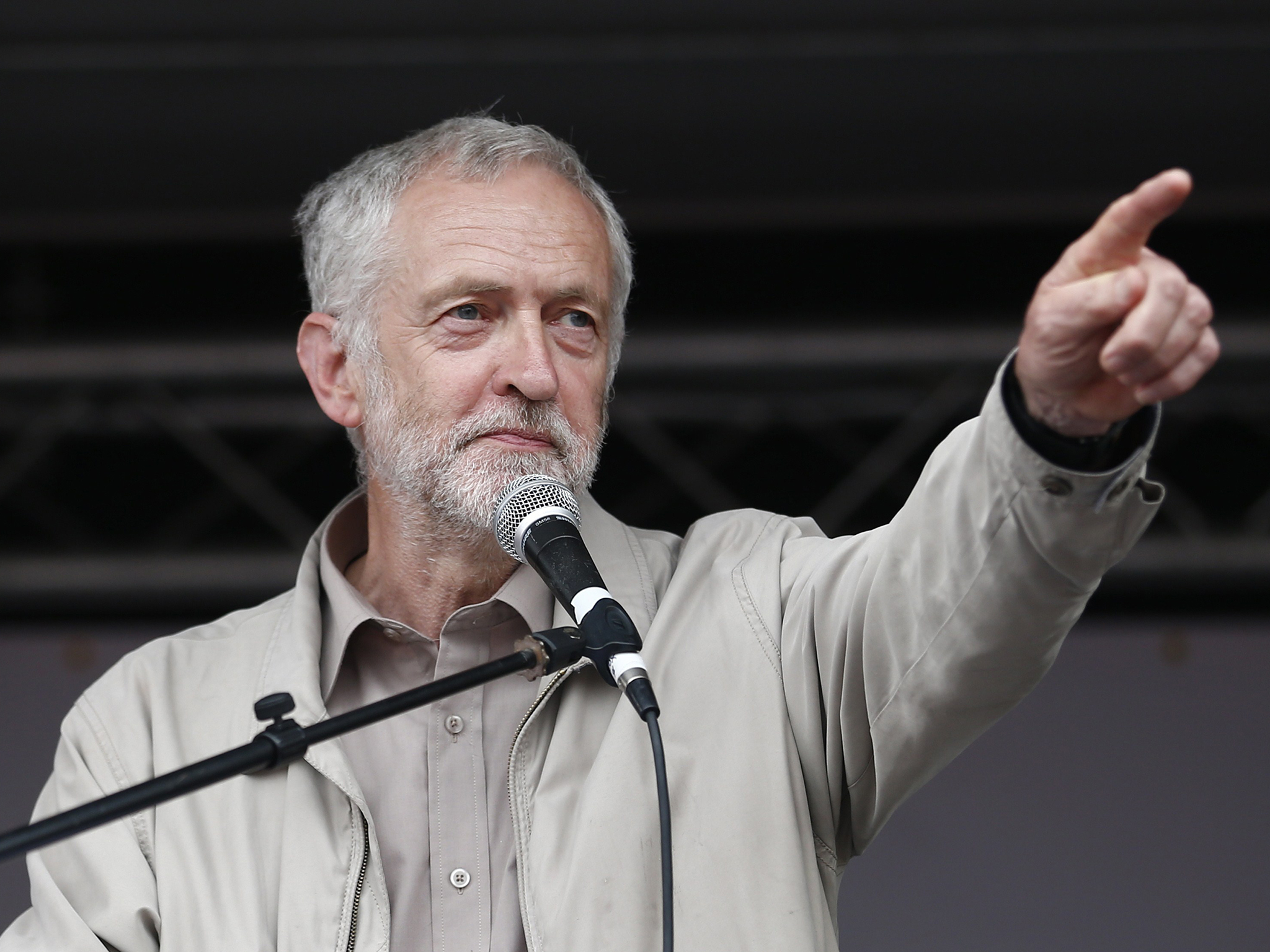 Labour leader urges Donald Trump to build 'bridges not walls' while addressing huge Pyramid Stage crowd, while telling the Guardian it was his campaign's spirit of hope that chimed with young voters.
The roar was deafening as Jeremy Corbyn walked on to the main Pyramid Stage of Glastonbury. The 68-year-old political veteran's appearance was one of the most hotly anticipated moments of the weekend – an extraordinary turn a year after he cancelled his 2016 festival appearance following the vote for Brexit and as uncertainty mounted about his future as Labour leader.
Facing the tens of thousands of festivalgoers who had gathered to see him, Corbyn, arriving on stage with Glastonbury founder Michael Eavis, beamed and waited for the chants of his name to die down. "Michael, you brought the spirit of music, of love, of ideas, and of great messages," he said, giving Eavis a copy of the Labour manifesto.
"And if you see that far," he said to the crowd, "look at the wall that surrounds this festival. There's a message for president Donald Trump. You know what it says? Build bridges, not walls." The cheering erupted again.
"Politics is actually about everyday life. It's about all of us: what we dream, what we want, what we achieve and what we want for everybody else.
"The commentariat got it wrong, the elites got it wrong. Politics is about the lives of all of us. The wonderful campaign I was a part of and led, brought people back to politics because they believed there was something on offer for them."
Introducing him, Eavis referred to Corbyn as the "hero of the hour".
Tens of thousands gathered to watch the mid-afternoon speech – a crowd of a size typically reserved for Glastonbury headliners. Almost all those present were fans, many wearing T-shirts bearing his face or name, and there were dozens of banners of appreciation.
"When Theresa May called the snap election, going back on what she said previously, Corbyn had a right to challenge that," said Danny Owen, 27. "He's been challenged by his own party twice and overcame it. He galvanised it and Labour made inroads because of Corbyn and his manifesto. He's become a figurehead now. He's relatable.
"People say he's radical. I don't think he is. He wants fair wages and outcomes and well-funded social services. The fact people see that as radical is a sad indictment of our society."
Share this article