Jimmy Iovine isn't always right – but this time, he's on the money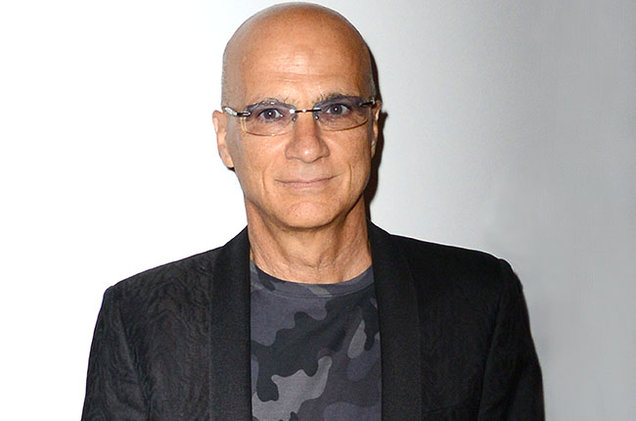 After Jimmy Iovine arrived at Apple, he soon admitted: "I have an express train from my brain to my mouth."
It was an accurate self-critique.
Case in point: the time an excited Iovine proclaimed at the 2015 Apple conference that "Apple Music… is all the ways you love music, all in one place – and that place is almost in a billion hands around the world."
Apple Music's last official subscriber figure, revealed 17 months after launch, was 20m. Aka 2% of a billion.
Then there's Iovine's repeated insistence that Spotify is a "utility" without the heart of Apple Music – despite Daniel Ek's company racing ahead in terms of human-like algorithmic recommendations.
And then, if you'll indulge us, there's this.
Last year, Iovine – in response to certain publications (hello!) highlighting how much Apple was starting to behave like a label – waspishly rebutted: "We're not in the record business."
Categorical.
Yet it doesn't quite explain why, according to multiple senior industry sources, Apple tried (and failed) to exclusively sign the music of a huge male pop star last year; and, in a cheeky attempt to wrestle his signature away from a major record company, even offered to match their weighty advance.
(Maybe Apple's hope with this Frank Ocean-inspired disruption was to attract teenagers to Apple Music who… y'know, don't yet know it's beautiful.)
But Jimmy Iovine didn't get where he is today without his verbal "express train" instinctively getting things more right than wrong.
And when it comes to the industry's outward valuation of paid streams versus free streams, he's absolutely spot on.
"A free stream shouldn't be weighted the same as a paid stream [in the charts] — I don't think there's a sane person in the world, other than a promotion man, who would advocate that," Iovine told Variety last month.
"That is one of the many things that someone has to fix in order for the whole thing to move forward."
Iovine's 'promotion man' comment is telling (if a little gender-biased) and right at the heart of the industry's big chart problem right now.
"A free stream shouldn't be weighted the same as a paid stream [in the charts]."
In its rush to embrace the future, the record business hasn't properly figured out what streaming should equate to from its previous era.
Is it retail? Is it radio? Is it compilations?
It says all you need to know that, depending on the record company, dedicated 'streaming' execs can be found sitting in all three departments today.
This uncertainty has, inevitably enough, resulted in a chart system (certainly in the US and UK) which has never more accurately reflected what people are listening to – yet never seemed more schizophrenic.
The UK pop music industry has been sent into an existential crisis this week, after Ed Sheeran's Divide claimed 9 of the Top 10 (and 16 of the Top 20) in its Official Singles Chart – while shattering Spotify records.
The fear is that this anomaly will now become a trend: 'passive', radio-style Spotify users flooding the charts with album tracks every time a blockbuster artist's LP lands.
You can expect much teeth-gnashing and chin stroking on this topic in the coming days.
As Spotify's Kevin Brown memorably phrased it in an interview with MBW last year: "It strikes me the current industry angst over the chart is a case of not liking what you see in the mirror – and then asking for a new mirror."
Here's the bigger picture: perhaps the music business should be thinking less about what will 'maintain the integrity' of its charts today, and much more about what purpose it actually wants these charts to serve.
Because if young consumers really do still care about who's No.1, there seems to be a very obvious answer.
Jimmy Iovine's idea – that paid-for, premium streams should count for more 'chart sales' than free streams – makes methodological sense.
By downgrading accounts attached to free Spotify, for example, you run much less risk of widespread 'lean-back' streaming distorting the chart against those who genuinely purchased a piece of music.
Equally, banning streaming from the singles charts altogether seems a self-destructive mission when downloads are hurtling to their death.
"Spotify recently topped 9m active UK users. BBC Radio 1's latest Rajar was 9.56m people."
But there's more to this than just methodology, and notions of fairness.
Streaming isn't the future, it's the now.
MBW understands that Spotify recently topped 9m monthly active users (MAU) in the UK market. The latest equivalent metric of BBC Radio 1, home of the Official Chart countdown, was its RAJAR – which gave it a monthly audience of 9.56m.
A changing of the guard is coming, and record labels need to think very carefully how they wish to react.
A revenue-related chart could become a very influential torchbearer for the value of music itself – especially if artists are incentivized to begin actively driving subscription sign-ups among their fanbases.
Putting aside the ideals of mixtape-making eighties kids, any chart in a profit-driven industry is supposed to serve two primary purposes: to crown kings and queens of commerce, and generate consequent sales.
The most transparent way of doing that, as Hollywood would attest, is with a Box Office ranking system based entirely on earnings.
If that's too distasteful for artists in music ("Ed Sheeran just made $50m! I love that guy!"), then what Iovine's proposing is the next best thing.
If fans knew that a subscription counted more towards a music chart than a free stream, it would send a very important message to consumers about perceived worth.
And it would do so at a time when music rights-holders are seriously considering what damage free, on-demand music – across YouTube, Spotify and more – is doing to the long-term growth potential of subscription streaming.
Amongst the blizzard of history-making Ed Sheeran stats fired out over the past week, one seems to have fallen on slightly deaf ears.
Spotify's own Ed Sheeran playlist, This Is: Ed Sheeran, now has more than a million followers.
When you search for his music on Spotify, it is one of the first collections of songs you see.
This Is: Ed Sheeran is owned by Spotify, run by Spotify and entirely built on the power of music copyrights in which it is not an investor.
Despite having no long-term licenses in place with major music labels (and its continued refusal to allow artists to window music on its Premium tier) Spotify's first-party power to reach consumers outside of the traditional singles/albums axis has never been stronger.
"A chart that weighs some ad-supported streams the same as a pay stream encourages artists to promote free tiers to have a No. 1 record," noted Jimmy Iovine in his Variety interview.
"That's great for the tech companies – but not for artists."
When I run down the UK chart this week and see such an avalanche of Ed Sheeran songs, I'm not thinking about the sanctity of the hit parade.
I'm thinking: record labels across the land pay really quite handsomely for this list to be able to exist.
What are they actually getting out of it?
Share this article