Kevin Brown Presents Lecture @ NHAM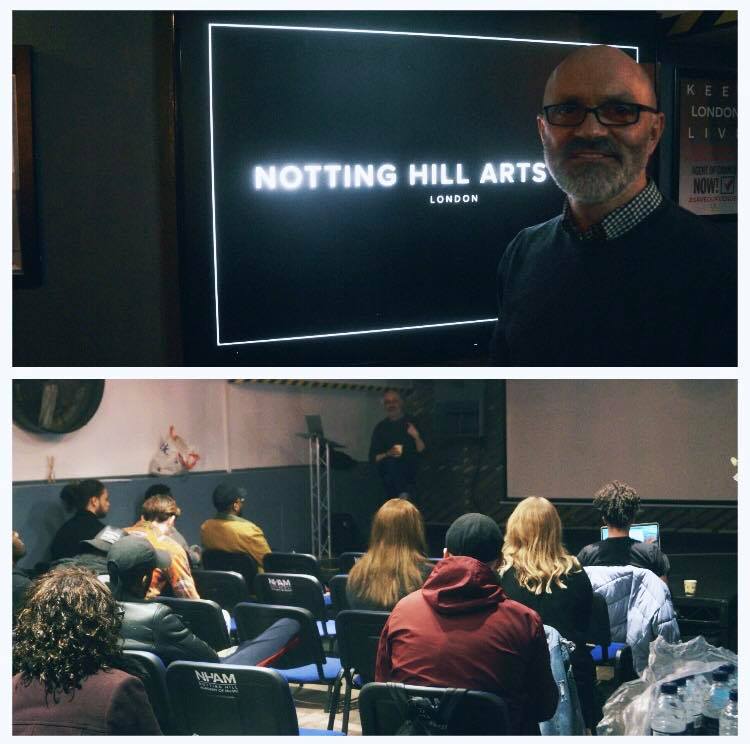 Kevin Brown came into Notting Hill Academy of Music to discuss with the students his experience within the industry. Kevin a distinguished music industry veteran and is responsible for playing a major role in Spotify's growth over the last five years.
Kevin has over 20 years of senior level label experience with both independent and major labels. Kevin has directly worked with the likes of Lily Allen, Corinne Bailey Rae, Bat for Lashes, Blur, Coldplay, Dead Can Dance, Doves, Gorillaz, Whitney Houston, Interpol, Kraftwerk, Kylie Minogue, My Chemical Romance, Beth Orton, Pixies, Puff Daddy, Radiohead, Emeli Sandé, Scissor Sisters, Sigur Ros, TLC, Robbie Williams and many many more.
The students were able to engage and listen intently to Kevin's seminar which included key topics and discussions that are relevant to today's music industry. Kevin discussed the importance of using technology to enable music discovery and connect artists with fans. A topic discussed within the seminar was Kevin's responsibility of Coldplay's international marketing strategy from 2000-2012. This helped the students gain an insight into global digital marketing campaigns and their outcomes. According to Sunday Times, Kevin is considered to be one of the 500 most influential music executives in the U.K.
We would like to say a huge THANK YOU to Kevin Brown from all the staff and students at NHAM.
Share this article