'The music business used to be major vs. indie. Now it's the quick vs. the slow.'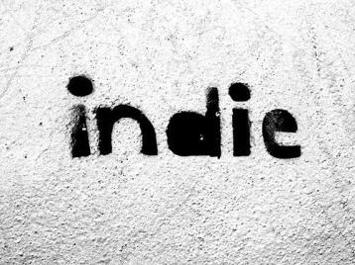 The revered French executive sent shockwaves through the global business in February 2016 when he left Universal Music Group after 26 years.
It was later suggested that Nègre had experienced a fractious relationship with Vincent Bolloré – a powerful 20%+ stakeholder in UMG parent Vivendi, and the man Sir Lucian Grainge ultimately has to keep happy.
In the weeks following Nègre's high-profile departure, MBW and other industry chatterboxes began speculating over where he might end up.
We needn't have bothered: in the blink of an eye, Stage Two of his career was already up-and-running.
---
A fortnight after departing his role as CEO of Universal Music France, Nègre became a key player in the team behind emerging French artist Claudio Capéo.
Capéo's self-titled breakthrough album was released in July last year, signed to Jo&Co – the label founded by Nègre's friend (and former UMG colleague) Sébastien Saussez.
To date, it's sold over 400,000 copies.
In recent months, Nègre has also launched two successful startups.
The first is his very own independent label, Six et Sept – which arrived last month as a joint venture with RTL Group and its subsidiary, M6, the second-biggest television channel in France.
Six et Sept is being run on a day-to-day basis by Julien Creuzard – the former head of Capitol and Polydor in France, who last year launched the Elektra label for Warner in the market.
---
Nègre's other new venture – the one taking up the majority of his time – is #NP, a Paris-based management company established in partnership with Live Nation.
#NP's gameplan, according to Nègre, is to become a "serious management company in France" – a market whose artists, he says, are typically looked after by independent operators.
Just four months in, #NP is making remarkable headway.
The company already boasts some of France's biggest acts on its roster, from Julien Clerc to Marc Lavoine, Matthieu Chedid and new signing Carla Bruni (pictured). It's also working with stadium-selling diva Mylène Farmer on a services basis.
Nègre says the ambition is to eventually sign a limited roster of "nine or ten of the biggest acts in France".
---
In this age of increasing artist empowerment, #NP represents a delicious contrast for Pascal Nègre's career.
For quarter of a century, he was an unassailable figurehead for the major record company approach.
At UMG, Nègre was instrumental in breaking artists such as Lady Gaga, Eminem, U2 and Mariah Carey in Europe – alongside a string of hugely successful French acts.
Now, he's firmly on the side of the performers themselves – and hasn't forgotten a single trick from his previous place of employment.
In an exclusive and candid interview, MBW quizzes Nègre on his new love for artist management, why major labels are going to need to start pinching ideas from publishers – and, naturally, that controversial exit from Universal…
---
blockbuster acts are increasingly taking control of all elements of their career – and their copyrights. #NP offers artists label-like services across A&R, promotion, marketing, brand partnerships, social media and streaming. that puts you in a great position as a manager, but if you still had your previous job, it would give you a bit of a headache…
Exactly. I agree.
We can see that artists – big acts, but also smaller acts in hip-hop and dance especially – are acting more and more as their own production companies.
They want to control all aspects of their monetization.
So they want either a license deal, with the major helping to market and promote, or they increasingly just want a simple distribution deal.
It's a big change we're going to see happen more and more.
Click here to read more
Share this article