Musicians only got 12% of the $43 billion the music industry generated in 2017, and it mostly came from touring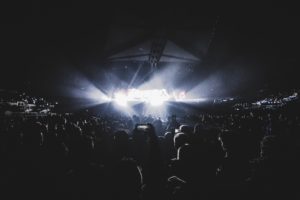 Musicians only got 12% of the $43 billion the music industry generated in 2017, and it mostly came from touring
A recent Citigroup report declared that recording artists received only 12% of the $43 billion that the music industry generated in 2017.
The report said that $43 billion matches a 12 year peak that the industry hasn't hit since 2006.
In 2000, musicians made just 7% of the industry's revenue. Over the past 20 years, this figure has fluctuated between 7 to 12%, but this figure has been on the upswing since 2011. So what's the driving force behind this percentage increase?
Reports show that this increase is much to do with the growth of concerts and touring as a revenue income. Artists are still receiving a small share of the expanding revenues in streaming for their music, compared to where labels and streaming services act as intermediaries.
The same report presents that streaming, concert sales, and purchased music produced a mega high of more than $20 billion last year. Nethertheless, music businesses, including labels and publishers, took nearly $10 billion, while artists received only $5.1 billion, from which most of this was made from touring.
The report suggests that music providers such as Spotify and Apple Music could essentially mould into music labels, allowing artists to gain more of they music's value by releasing their work precisely with the services.
Bjorn Nicolas, cofounder of Choon, a cryptocurrency – based music streaming service, states that…
"Currently artists are at the end of the line," Niclas said in the report. "They get the smallest piece of the pie even though they are the ones creating the content. In any other industry you typically see much better returns and margins."
Share this article