New Data Shows That More People Want To Access Music Than Own It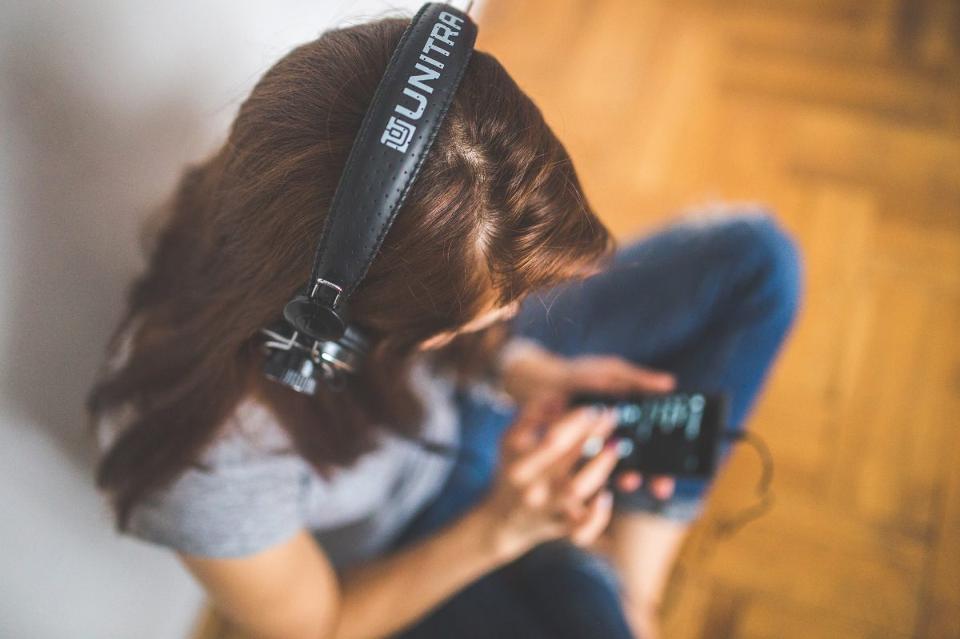 For over 20 years, people have envisioned a future in which you don't need to own music, where a vast library music is available everywhere from a "celestial jukebox." Although that vision became reality several years ago through services like Spotify, today it's more than a vision: it's the majority of the music industry. The most recent data shows that listeners get more music, and the industry makes more money from it, through "access" models than through "ownership." This is a major tipping point in music's digital transformation, and it's happening now.
The RIAA publishes detailed summaries of recorded music revenue by source twice a year. The 2016 annual numbers brought some good news for the music industry–that it has returned to growth after five years of stagnation. But more importantly, streaming services are now the majority source of recorded music revenue, bigger than downloads, CDs and vinyl combined.
The largest chunk of that revenue comes from on-demand streaming services like Spotify, Apple Music, Amazon Music Unlimited and TIDAL, which let users pick the exact music they want to hear. In this crucial sense, they are directly comparable to "ownership" models, which include physical products as well as downloads. (The question of whether you actually own the music you got as paid downloads is legally fraught, but we'll include them in the "ownership" category because users assume that they get ownership benefits from downloads.)
Other digital music models also fall under the access umbrella, such as AM/FM radio streams, pure-play Internet radio (e.g., Pandora), satellite radio (Sirius XM) and music channels on cable TV. The RIAA measures revenue from these. However, the biggest access model by far is traditional AM/FM radio. Even today, the estimated total number of songs heard by Americans on AM/FM radio last year was more than four times greater than those plays on on-demand streaming services, according to numbers from Nielsen Music and Mediaguide. But the RIAA doesn't track revenue from AM/FM radio for the simple reason that record labels and recording artists don't earn any revenue from it in the U.S.
That said, the music publishing industry does earn revenue from radio airplay. It doesn't break out revenues on compositions by source as the RIAA does for sound recordings, but based on data from the National Music Publishers Association and ASCAP, radio accounts for roughly 10% of revenue to music publishers and songwriters. Total U.S. music publishing revenue is only about one-third of revenue from music recordings.
Still, the most reliable and conservative way to measure the impact of access models is by comparing on-demand streaming with "ownership," because both enable you to choose the specific music you want to hear. Many pure-play Internet radio services, such as Pandora, allow personalization. But in general, broadcast and Internet radio don't offer as much engagement with music as on-demand access does (e.g., radio is often on in the background). Nielsen Music looked into establishing ratios between radio play (on both broadcast and Internet radio) and owned music, but they decided there weren't satisfactory rationales for any particular numbers.
Here's what happens when we compare record industry revenue from on-demand streaming to revenue from "ownership" models:
In other words, the recorded music industry will make more money from access than from "ownership" sometime this year–or already does, if you count any form of radio towards that revenue. Music publishing industry figures are consistent with these trends even if they aren't broken out as precisely as they are for recorded music.
Advocates of ownership rights for digital music–of which there are many–will no doubt point out that just because the record industry makes more money from access models than from "ownership" models doesn't mean that access models are more popular. But the latter turns out to be the case too.
First, let's look at what happens when consumers vote with their wallets. A chunk of on-demand streaming is free and supported by ads–such as music on YouTube, Spotify Free and SoundCloud. The RIAA maintains a separate revenue category for ad-supported on-demand streaming. If we break this category out, we find that it doesn't make much difference:
The tipping point from "ownership" to access should still occur sometime this year, even for paid models only.
Click here to read more
Share this article