OPINION: The Charts are dead. Long live the Charts?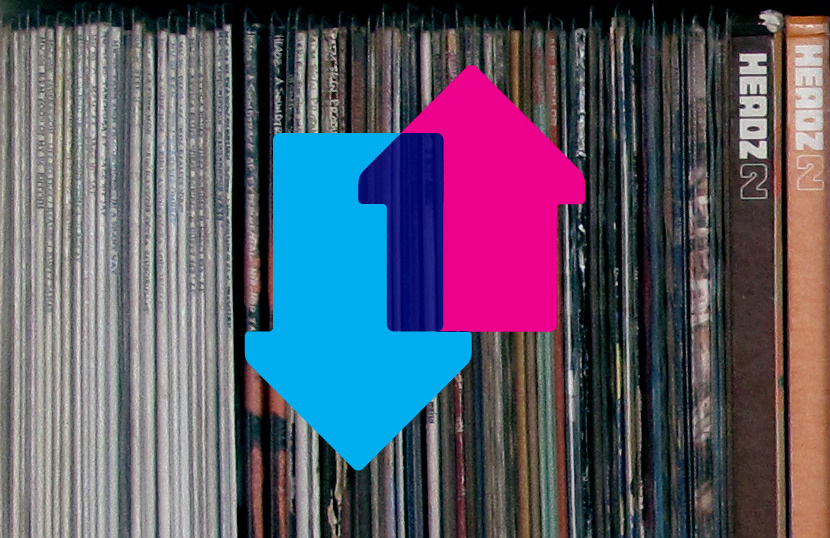 The UK Top 40 has held a much-venerated position by a certain type of music fan for a long, long time. And while the methods of compiling the chart have increasingly become more sophisticated and more inclusive, the chart's position in the music world has always been a source of conversation and fascination for many individuals.
In 1952, in an effort to gauge the current most popular song, music weekly New Musical Express tasked one Percy Dickens to call a selection of record shops around Britain to ask for a list of their best-selling singles that week. He then aggregated these into a Top 12 and published this as the first chart on 14th November, that year.
The compilation of the official chart has changed many times in the 65 years since, almost always becoming a more accurate depiction of what is selling well. However, the endeavour since that first chart has always been to find out which song was the most popular in a given week not the best selling but for most of the life of the UK hit parade the best way to do that was using sales data.
A by-product of this was that the chart became a cultural entity all of its own, and its weekly announcement became a feature in the lives of hundreds of thousands of music lovers, music journalists and record companies. The radio shows that announced the charts became a focal point in the weekly schedule and became an event in themselves. It was here that you would often hear music that you may not have had exposure to before. It was also here where you would follow the chart progress of your new favourite song, week after week as it climbed the chart.
The publication of these charts and the media attention that came with it became the arena for discussion on what was popular and achieving high peak positions became paramount for record companies and for many pop stars. From 1964 to 2006, success in the singles chart was rewarded with a performance on the hallowed television programme, Top of the Pops. If you ever got a slot on Top of the Pops then you'd made it, no matter if you were starting a recording career as lengthy as Cliff Richard's or as brief as Mr Blobby's. The excitement of chart positions, the discussion of what was on Top of the Pops last week, the chart battles between The Stones and The Beatles, Oasis and Blur, Posh Spice and whoever it was releasing easily more interesting music that week, all became relevant cultural events.
Big sales meant big hits. And while the Top 40 has always been understandably skewed in favour of populism, basing it on sales allowed its content to be manipulated by record companies who would sometimes maximise sales through various promotional methods in order to attain a high entry position. From mid-1995 onwards record labels would offer first week discounts to stockists and offer multiple extra tracks and remixes over a range of formats so that loyal fans would rush out to purchase a single, sometimes two or more versions, in the first week. Obviously, sales would collapse and the title would fall down the rankings in its second week, but the desired effect had been achieved. Bands like Suede, Blur, Manic Street Preachers and Radiohead all had plummeting chart runs because of this. None of this bothered very many people and the variety of music reaching high in the charts was celebrated more than the marketing models were lamented. We had a music chart but it was often considered by the more cynical as a chart reflecting promotional clout and not what was truly popular.
One thing that was very soon forgotten after all this started was that the chart was originally designed to give an indication of what the most popular song was that week. As good as using sales data was, to do this you'd ideally have to count the individual listens of every song on every record player or cassette player in the country. An impossible task. Until now.
For record players and cassette players, think smartphones. In the mobile internet age when every tap of a touch screen registers on some data gathering entity somewhere, there exist data sets made up of information on every song that is being played online. No matter what that song is, it gets a new tally every time someone listens to it. Surely this is a way of determining which song is the most popular song.
The consequence of being able to listen to music that is virtually free and accessible on a device that most people have, along with the ability to count those listens means we now have the information to form a much more accurate picture of what the most popular song is. The problem with this is that it looks very different to what chart followers have come to expect the chart to look like for over 60 years.
The first transformation that the music industry weathered in the internet age was the move to digital music. The sale of digital music means we have to contend with a supply chain that is infinite. Before the sale of digital music became a concept there was only a finite amount of units available until more were created. And record companies could call a halt to production of these if they wanted the artist to move on to the next promotional cycle. So even if we got sick of Bryan Adams or Wet Wet Wet being number 1 (and appearing on Top of the Pops) for a quarter of the year we knew that it would end eventually because only so many people actually want to purchase a single that a million and a half people already have. Now there's no end to the amount times a single track can be purchased.
A sizable chunk of the people who consume music don't care so much for owning their music and are quite happy to listen to high-quality content provided by reliable and legal online sources. The set-up is simple – you want to listen to a song, you type it into the app of your chosen music provider, hit search and press play. It won't get any easier until they wire it straight to our brains.
The phenomenon of playing back content on a provider's platform without moving the file to your own hardware has become increasingly popular with emerging music lovers. This model of consumption, streaming, had existed with video content for years and the move to audio seemed inevitable. Coupled with the migration of older consumers towards streaming, we see new users go straight to it as their primary channel of consumption. Young music consumers joining the legions of streaming service customers know very little of paying a once off fee for a copy of the file to play whenever and wherever you want, much less the practice of paying for a physical artifact so that you can read the music from it with a specially designed machine. Why would a 12 or 13-year-old want the 1s and 0s taking up space on their phone when they could just play it directly from the provider's hardware? They wouldn't and they don't.
To cope with this new channel of music consumption the Official Charts Company decided to factor streaming data into their chart calculation method. On 12th July 2014, for the first time, the UK singles chart was compiled from a combination of single sales (downloads and physical formats) and streaming data from services Spotify, Deezer, Google Play Music, Apple Music and Tidal.
Some light number crunching needed to be done to bring about some parity. Based on the financial return on one download compared to one stream the ratio of 100 to 1 was used to factor in streams. This meant that streaming a song 100 times had the equivalent impact on the chart as one download. This figure has since changed to 150.
This paradigm shift of chart compilation came about much to the disgust of traditionalists who failed to see any value in considering the streaming of a song as a valid mode of consumption. But cries of the charts being dead or irrelevant have come and gone in the past. In 1992 when there were just 12 number ones in the year and sales were at an all time low you could nab a number 1 on 25,000 sales. That all changed when CD singles became the norm and sales exploded in the late '90s. In 2005, when sales dipped even lower, as consumers moved to downloading their product instead of walking into a shop to buy it, the chart compilers had to follow suit and integrate downloads to the charts. Sales once again went stratospheric and the chart became interesting again.
To the music….
Put in somewhat derogatory terms, the albums market accrues the majority of sales from artists who trade in inoffensive music. That's not to say there isn't a Meatloaf or Pink Floyd album that has been a runaway success but that is more of a rarity. The snobbish line runs "music for people who don't like music" but the reality is that MOR (middle of the road) can sell in huge quantities. Phil Collins, Simply Red, Dido, Robbie Williams, Leona Lewis, Michael Bublé, Keane, Tracey Chapman, James Blunt, Travis, The Corrs, Coldplay, David Gray, Norah Jones and latter-day Take That have all spots in the best selling 50 albums ever in the UK. Some of them with multiple placings. The Verve and R.E.M. also make appearances with their most pastoral releases.
Conversely, no matter how many number 1 albums Radiohead or Muse or Arctic Monkeys have, they just don't connect with the vast swathes of the general public who are quite happy with two or three decent singles and nine or 10 unchallenging songs that don't frighten the horses.
Fast forward to today and the current avatars of MOR are Adele Adkins and Ed Sheeran. Their success has been phenomenal. In a sluggish market, they both have managed to obliterate sales records. Album sales have been on the decline in recent years as downloading means listeners don't have to purchase a whole album just to obtain the one or two songs that have piqued their interest. But someone forgot to tell Adele and Ed and they carried on regardless.
Streaming was integrated into the calculation of the singles chart in 2014. As Adele and/or her record company XL opted to not add her 2015 album 25 to Spotify, et al we have been shielded against how a mega-selling album would be affected by the emergence of streaming. We don't know how the streaming market would have behaved if it had been allowed to stream the songs from 25.
With the proportion of people who use streaming services and the proportion of people who prefer to listen to MOR intersecting, we can estimate that tracks from 25 would have dominated in its opening week. We had to wait until last week to find out how likely that would have been.
Ed Sheeran released his third album last week, his first release of the streaming era. He, however, had no problem lashing the whole thing up on streaming services for all to sample. And sample they did. All 16 tracks were downloaded or streamed enough for him to dominate the Top 20. Removing the streaming data and the 16 tracks would still have made the Top 50. Sales of good, old-fashioned downloads amounted to 171,367 units from Ed last week. With streaming factored in at the adjusted rate (1/150) this ballooned to 952,461.
A quick Google of the words "Ed", "Sheeran" and "charts" reveals headlines like "Has Ed Sheeran Killed the Charts?"; "Ed Sheeran singles chart takeover spurs calls for 'drastic rethink'"; "Ed Sheeran broke the charts with NINE singles in the Top 10." There's a tide of negative commentary about the state of the charts which is understandable given how unusual it looks. It's also bad for business because people are conditioned to expect variety in the Top 10 and will put no stock into a Top 10 featuring 9 songs by the same performer.
We now stand at a position where the official UK Top 40 is better than ever at doing its job, but we'd rather that it didn't do its job quite so well. We preferred it when it was more representative of the relative amounts of money spent on promoting certain songs and certain bands. In a post-facts world, the truth doesn't seem to suit anyone.
Share this article