Rockin' Valentine's Cards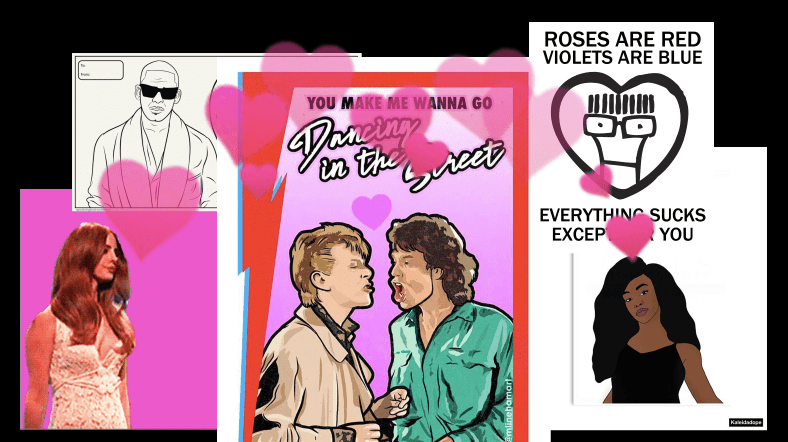 Valentine's Day is only two days away! No need to panic though, we have collected some awesome music Valentine's Day cards for you to give to your sweetheart! No matter your taste in genre, we have got you covered!
If your boo loves Drake:

If your darling loves Blink 182:
Girlfriend loves Lana:
Whiplash: Turn intense into romance:
When you want to tell them how hot they are:
If your body has something to say:
For those who value subtlety:
21 Pilots for the goofy loves:
KISS to start the romance:
Let your bae know that they are a PYT:
Babe loves Paramore:
Is Siouxsie more your speed:
For those with general love for music:
Let Willie Nelson help you say it:
Fancy The Cure, but want to keep it light:
For the music and science fan in your life:
Another Drake goodie:
One to keep love from tearing you apart:
Who doesn't love Bowie & Jagger:
Tell them how you feel with help from Eminem:
For the preserve lover:
For the one you've been waiting for:
For the classic Valentine:
For the wild one in your life:
SZA, because you care:
Pha-rrell-y like this one:
And lastly, Post Malone to let your love know you'll be there:
(All images used derived from Tumblr and Etsy)
HAVE THE BEST VALENTINE'S DAY!!
Share this article