The Queen of Soul, Aretha Franklin, passes away at 76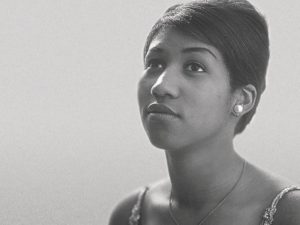 https://www.youtube.com/watch?v=6FOUqQt3Kg0
 A statement from her publicist confirmed that the Queen Of Soul died surrounded by her family in Detroit. Tributes immediately poured in from fellow artists, including Barbra Streisand, Carole King, John Legend and Liam Gallagher, as well as label executives.
Former American President Barack Obama – at whose inauguration Franklin performed – said in a statement: "Aretha helped define the American experience. In her voice, we could feel our history, all of it and in every shade – our power and our pain, our darkness and our light, our quest for redemption and our hard-won respect. May the Queen Of Soul rest in eternal peace".

Paul McCartney wrote "let's all take a moment to give thanks for the beautiful life of Aretha Franklin, the Queen of our souls, who inspired us all for many many years". Elton John, meanwhile, declared that "the loss of Aretha Franklin is a blow for everybody who loves real music".

Adele wrote on Instagram that: "I can't remember a day of my life without Aretha Franklin's voice and music filling up my heart with so much joy and sadness. Absolutely heartbroken she's gone, what a woman. Thank you for everything, the melodies and the movements".

Lady Gaga wrote "what beautiful music and vocal artistry you gave to the world – you are a legend and your soul will never be forgotten".

Alicia Keys noted how Franklin's songs "made us stronger and p
rouder – she empowered us", before adding: "We get to be inspired by her forever and now I'm going to write more songs in her honour".
Share this article